EDIT MAIN
WHY AKRON?
A small, safe town
1 1/2 hours from downtown Denver
2 hours from skiing in the mountains
2 community colleges, 4 hospitals, and recreational reservoirs are within 35 minutes
Clear air, good water, and friendly people

---
The Community
County:
Located in Northeastern Colorado & is the county seat for Washington County
Population of approximately 1,700 citizens
An agriculture-based community & leads Colorado in the production of hard red winter wheat and proso millet
County employs staff at the Justice Center, Nursing Home, and County Medical Clinics
Businesses:
Colorado Regional Airport where the runway accommodates cargo, passenger, corporate, and military aircraft
The airport is also home to the Medevac Air Medical Transport
Global Harvest birdseed manufacturing plant
Y-W Electric Association
A variety of restaurants, floral, hardware, clothing stores, and beauty salons
Many denominational churches
Recreation:
9-hole golf course
Washington County Fairgrounds and Events Center host county fair, mud volleyball tournaments, rodeos, concert venue, tractor pull, receptions, meetings, and conferences
Walking trail
2 parks and 1 outdoor swimming pool
Pheasant, deer, and antelope hunting
Bowling alley
Many civic organizations

---
The District
Information
Pk-12 enrollment of approximately 350 students
Pk-8 = 250 students
9-12 = 100 students
The board of education is a five-member board that meets the 2nd Tuesday of each month
The district offers concurrent enrollment classes for dual/ college credit
Graduation rates in the last three years averaged 96.4%
Attendance rates:

Elementary = 95.6%
High School = 93.7%

District size:

Teachers = 29
Employees = 63
Service area = 658 square miles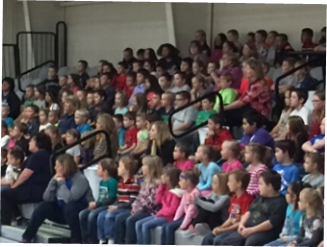 In addition to the core classes, students participate in music, art, career & technical education classes (including FFA, FBLA, and FCCLA)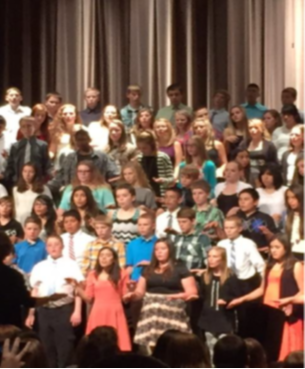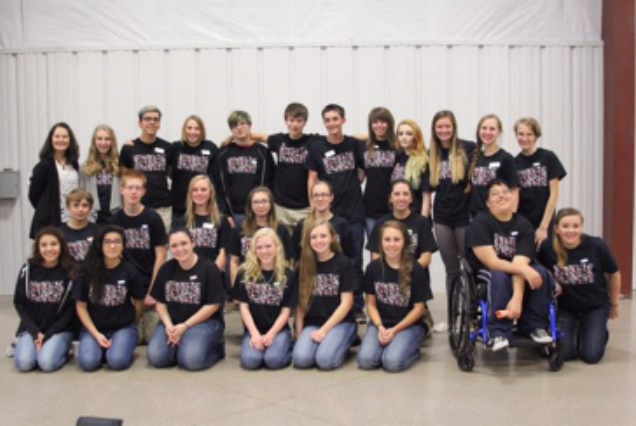 ---
New FACILITIES
BEST Grant
In 2010, the district received a $17 million Colorado BEST grant & passed a $7 million bond to build/renovate a $22 million Pk-12 school and a $2 million transportation facility. The project was completed in 2012.
Awarded a LEED Gold School Award
Equipped with latest technology, mimeos, mobile laptop carts, computers in every classroom, IPad, and Chromebooks.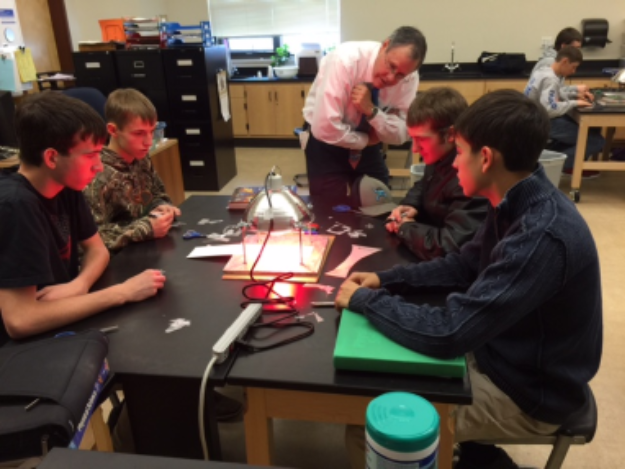 Sports Complex
Newly renovated fieldhouse has 3 gym floors— 2 composite and 1 wood

Capable of having 3 volleyball or 4 basketball games simultaneously
Stadium seating, training rooms, locker rooms
Fully equipped weight room

Outdoor sports complex includes:

Football field
Practice football field
All-weather 10-lane track
Baseball diamond
Softball field
T-ball/Little League field
Press boxes
Concession stands

---
Akron Rams Rock!
Academic Awards:
9 Boettcher Scholar Winners
3 Steinmark Award Winners— (Top Colorado Student Athlete)
VFW Colorado High School Teacher of the year—2015
Top 5th—8th Grade CMAS Science Score— 2014
Colorado John Irwin School of Excellence Award—2002
Colorado FFA State President—2014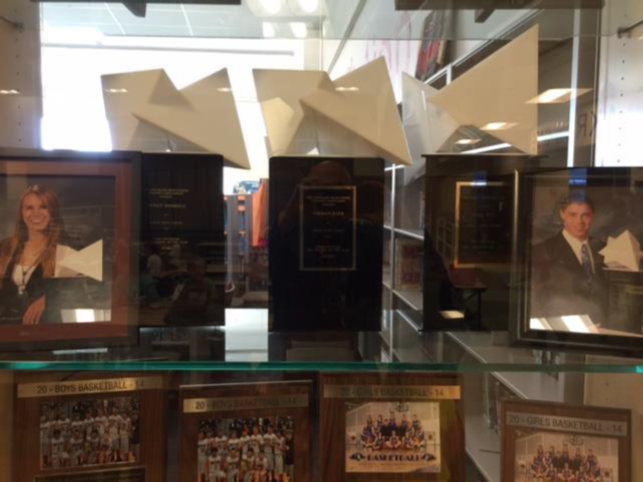 Athletics:
Multiple sports are offered:

Football, boys' basketball, wrestling, baseball, boys' track
Volleyball, softball, pom, girls' basketball, girls' track

Throughout the past 30 years:

20 State Championships
30 State Runner-ups