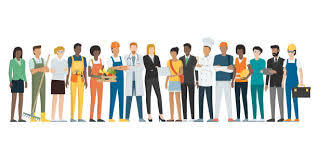 SCHOOL TO WORK ALLIANCE PROGRAM
School to Work Alliance Program (SWAP) is a collaborative initiative between the Colorado Division of Vocational Rehabilitation (DVR) and Northeast Colorado BOCES. SWAP provides case management and direct services to youth aged 15 – 24 who have mild to moderate needs in employment and are eligible to receive DVR services.
The purpose of SWAP is to provide successful employment outcomes, increased community linkages, and new patterns of service for youth within all categories of disabilities. The program's goals include building on current transition planning efforts through existing transition teams, filling the case management gap, and supporting collaboration between DVR and local schools.
Unique components of this program include year round community-based services, case management services, and one year of follow-up services after successful employment. This underserved population of youth will be served based on individual needs. SWAP may provide career exploration and development, employment related instruction, job development and placement, case management, and transitional life skills training.
Contact:
Jula Bornhoft
jbornhoft@neboces.org
970-521-2771 X 1235
Rebecca Ensminger
rensminger@neboces.org
970-521-2771 X 1226