Alternative Teacher Licensure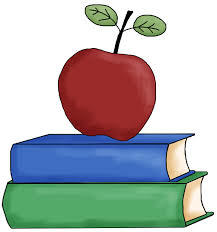 ALTERNATIVE TEACHER LICENSURE
The Alternative Teacher Licensure Program (ATLP) is a one-year program offered by Northeast BOCES. For a K-12 endorsement applicants must hold a degree in the endorsement area from an accredited institution or have 24 semester hours in the endorsement area or earn a passing score on the state approved assessment.The Colorado State Board of Education adopted the Praxis exam for most Colorado endorsement areas effective June 9, 2016.
For more information about the Alternative Teacher Licensure Program contact Arlene Salyards at asalyards@neboces.org or call 970-521-2771 ext. 1225.
CDE application can be found at:http://www.cde.state.co.us/search/node/Alternative%20Teacher%20Licensure
More information on the PRAXIS assessment can be found at: http://www.cde.state.co.us/cdeprof/licensure_praxis_info
RURAL ALTERNATIVE LICENSURE STIPEND
https://www.unco.edu/colorado-center-for-rural-education/stipends/rural-alternative-licensure-stipend.aspx
The Colorado Center for Rural Education and the Colorado Department of Higher Education encourage talented individuals interested in teaching to enroll in an alternative licensure program and work in a rural or small rural school district in Colorado. The Rural Alternative Licensure Stipend (RALS) provides recipients with up to $6,000 to pay for a variety of program-related costs (e.g., Alternative Licensure program-, PRAXIS-, Alternative License-, Initial License-, technology- and travel-related costs). If selected as a RALS Scholar, the recipient will receive half the stipend amount at the start of their alternative licensure program and the remaining half after obtaining an Initial License from the Colorado Department of Education.
TEACHColorado $1K scholarship: We extended the deadline for our $1,000 scholarship to August 31st! We're offering this scholarship to those applying to begin a program in Fall 2020. Using this exact link!
Our friends at TEACH Colorado have free tools and resources to make applying to our program—and becoming a classroom teacher—easier! Create an account today and immediately access:
An interactive application checklist to keep you on track.

$100 fee reimbursement towards application and testing expenses.

1-on-1 expert advice for any question along the way.

How-to guides for eligibility, applications, testing and finances.

A chance to win a $1,000 scholarship toward tuition.
ALTERNATIVE PRINCIPAL LICENSURE
The Alternative Principal Licensure Program (APLP) has currently been suspended. For more information contact Arlene Salyards at asalyards@neboces.org or call 970-521-2771 ext. 1225.