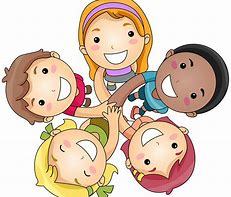 Background
Northeast Colorado BOCES was formed in July, 1966, by seven districts. The districts were Akron, Haxtun, Holyoke, Julesburg, Otis, Valley (Sterling), and West Yuma. The following months of that year, Arickaree, Lone Star, Fleming, Merino, and Woodlin were accepted as members, bringing the total to 12. The initial project selected by the members was to form an area vocational school for students. In January of 1967, a cooperative to provide special education was agreed upon.
Presently, NE BOCES has twelve members: Akron, Fleming, Haxtun, Holyoke, Julesburg, Lone Star, Merino, Otis, Peetz, Revere, Wray, and Yuma. Today, these districts participate in special education, professional development, teacher preparation, federal grants, gifted & talented, data, technology, distance learning, career and technical education (vocational), school to work, and cooperative purchasing programs.
All BOCES programs are initiated and governed by member districts. These programs are flexible and may change from year to year, depending on the needs of its members. By forming a cooperative, members are able to provide more efficient and effective programs and services for the advancement of student achievement.
What are Boards of Cooperative Educational Services (BOCES)?

BOCES exist to provide specialized educational services to school districts. Many times these services represent a financial burden for individual districts that can be delivered more efficiently and effectively through a cost sharing organization. These services include special education, federal programs, professional development, teacher & principal licensure, data processing, career & technical education, and cooperative purchasing.
How are BOCES Governed?
Each BOCES is governed by a Board of Directors. Each participating district has a representative that serves on the board, concurrent with his/her local school board. An alternate is appointed for each district also. The Board of Directors is required to meet at least four times a year by law.
Who is Advisory to the BOCES?
The superintendent of each member school district serves on the Superintendents Advisory Council. The committee meets each month to make recommendations on budget, programs, personnel, and policy issues. Such recommendations are made to the Board of Directors.
How are BOCES Administered?
The Board of Directors appoints an Executive Director who serves as chief executive officer. He/She is responsible for the administration of all divisions and programs offered through the BOCES. These responsibilities include the implementation of policy, budget preparation, staff employment, staff evaluation, as well as other organizational administrative duties.