Career & Technical Education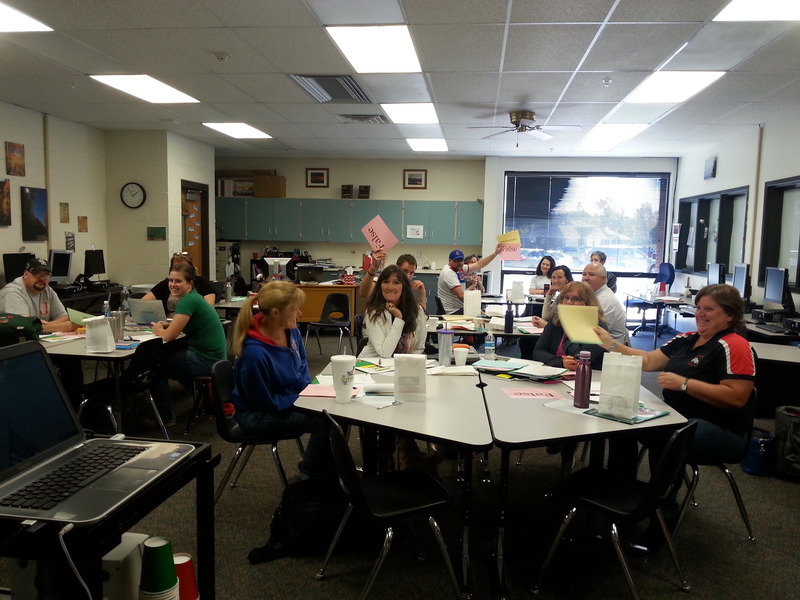 Teachers brush up on their economics and personal financial literacy skills
The Carl D. Perkins Career and Technical Education grant is grant funding that is awarded from the U.S. Government to the states and then allocated to various schools within Colorado state based on programs and student population numbers in the Career and Technical Programs.
11 districts have 28 state approved programs that are the recipients of Carl Perkins funds. Carl Perkins funds are for the improvement of student learning in the career & technical education classroom. Northeast BOCES schools have 11 approved agriculture programs; 11 approved business programs; and 6 Family and Consumer Science (FACS) programs.
The Overall Goal of CTE:
To provide quality educational programs emphasizing core academic content, Postsecondary & Workforce Readiness (PWR) competencies, technical skills, and seamless transition to further education or employment and better prepare students, including special populations to meet challenges of the workforce, economic development, and emerging occupations.
For more information: https://www.cccs.edu/
Contact:
Taylor Hickert
thickert@neboces.org
(970) 521-2771
Arlene Salyards
asalyards@neboces.org
(970) 521-2771 X 1225