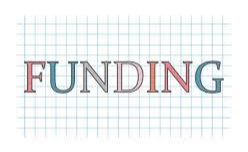 The Northeast BOCES coordinates the consolidated grant application for participating districts. Each Title grant is unique to a specific set of goals and objectives to achieve maximum student learning.
Title I, Part A - Improving the Academic Achievement of the Disadvantaged
Title I, Part A is the largest federal program supporting both elementary and secondary education. The program's resources are allocated based upon the poverty rates of students enrolled in schools and districts and are designed to help ensure that all children meet challenging state academic standards.
Ways in which schools and districts can use Title I dollars include:
Extended-time programs (such as before/after school programs, summer school)

Parent Involvement

Professional development

Support for scientifically-based programs and strategies
Homeless Education (McKinney-Vento)
The McKinney-Vento Homeless Education Assistance Act is a federal law that ensures immediate enrollment and educational stability for homeless children and youth. McKinney-Vento provides federal funding to states to support district programs that serve homeless students.
Northeast BOCES member districts each provide a local liaison for homeless students and families to support students in accessing the same free, appropriate public education, as provided to other children and youth through the McKinney-Vento Homeless Education Assistance Act.
Title 1, Part C - Migrant Education Program
The Migrant Education Graduation Advocate (MEGA), assists with identification and recruitment of migrant families in the region to support the academic success of migrant students enrolled in the NE BOCES member school districts. The MEGA also provides support to member districts to meet the identified needs of eligible migrant students and families. The focus of the Migrant Education Program (MEP) is High School Graduation and Dropout Prevention.
Title II, Part A - Teachers and Principals Training and Recruiting Fund
Title II, Part A is intended to increase student academic achievement by improving teacher and principal quality. These funds can be used to prepare, train and recruit high-quality teachers and principals capable of ensuring that all children will achieve to high standards.
Ways in which schools and districts can use Title II, Part A Funds:
Develop and implement strategies to recruit, hire, and retain high quality teachers and principals

Provide professional learning opportunities that improve the knowledge and skills of teachers, principals, and paraprofessionals

Administer rigorous State tests required of new and current teachers

Hire highly qualified teachers to reduce class size

New list iteProvide additional professional learning opportunities to schools with Priority Improvement or Turnaround plan type assignmentsm

Teacher advancement initiatives that emphasize multiple career paths and pay differentiation
Support of high quality ELD programs that are based on scientifically based research demonstrating the effectiveness of the program in developing English and providing access to grade level content.

Provision of high quality professional development for classroom teachers, principals, administrators, and other school or community-based organizational personnel that relates directly to the instruction of ELs that support their linguistic, academic, and social-emotional challenges and opportunities of ELs.
Upgrading ELD program objectives.

Improving ELD programs for ELs by identifying, acquiring, and upgrading curricula, instruction materials, educational software, and assessment procedures.

Providing community participation programs, family literacy services, and parent outreach and training activities to EL students and their families.

Providing tutoring and intensified instruction for EL students.

Improving instruction for EL students by providing educational technology or instructional materials.
Title IV; Student Support & Academic Enrichment (SSAE)
Purpose
Title IV, Part A of the Every Student Succeeds Act of 2015 is intended to improve students' academic achievement by increasing the capacity of States, local educational agencies (LEAs), schools, and local communities to provide all students with access to a well-rounded education, improve school conditions for student learning, and improve the use of technology in order to improve the academic achievement and digital literacy of all students.
Program Requirements and Eligibility
Activities supported with Title IV, Part A funds must be planned through consultation with parents, teachers, principals, other school leaders, special service providers, students, community-based organizations, local government representatives, Indian tribes or tribal organizations that may be located in the region served by the LEA, and charter school teachers and principals; teachers, principals and other relevant stakeholders. The LEA must also engage in continued consultation with these stakeholders to improve supported activities. Descriptions of funded activities in the Consolidated Application must address program objectives and intended outcomes.
The amount of Title IV, Part A funds allocated to LEAs is calculated using the same formula that is used to calculate Title I, Part A. Title IV, Part A is also REAP-Flex eligible. REAP-Flex provides eligible LEAs with greater flexibility in using the formula grant funds they receive under certain State-administered federal programs. An LEA or consortium allocation must meet or exceed $10,000 in order to apply for a Title IV, Part A grant.